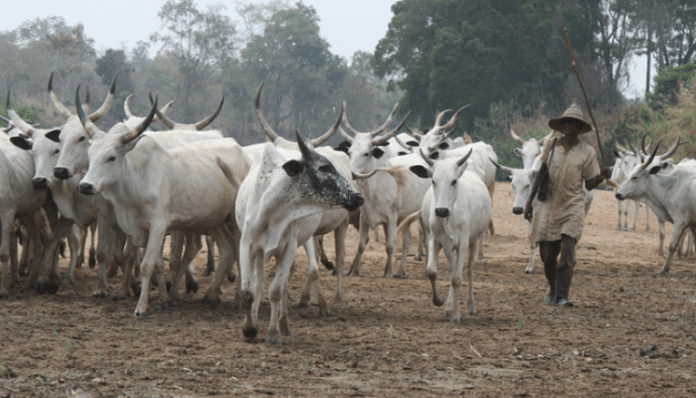 Farmers at Maame Krobo in the Kwawu Afram Plains South District of the Eastern Region are living in fear as Fulani herdsmen have fled the town to lay ambush.
This comes on the back of a clash which left a farmer dead and a shop of a Fulani burnt after a cattle was reportedly shot dead.
The farmer, Kwasi Ahoku, was gunned down on Friday morning by a SWAT team of the Ghana Police Service who fired indiscriminately in his house.
The action of the Police, according to reports, was to get the farmer out of his room for interrogation over suspicion that he killed the cattle.
He was later found dead in his room in a pool of blood.
Speaking to Adom News correspondent, Akwasi Dwamena, a former Chairman of the Farmers Association said the incident has caused the youth to launch reprisal attacks against the herdsmen.
ALSO READ:
Govt to set up military base at Afram Plains
4 shot, dozens injured as farmers clash with herdsmen
The herdsmen are said to have fled the town while the farmers suspect they are hiding in the bushes and may go to their farms to destroy their crops.
Meanwhile, the District Chief Executive for Afram Plains South, Evans Kyei Ntiri, said they are now calling for re-enforcement to restore calm and maintain order.
Mr Ntiri has also urged the youth to exercise restraint.