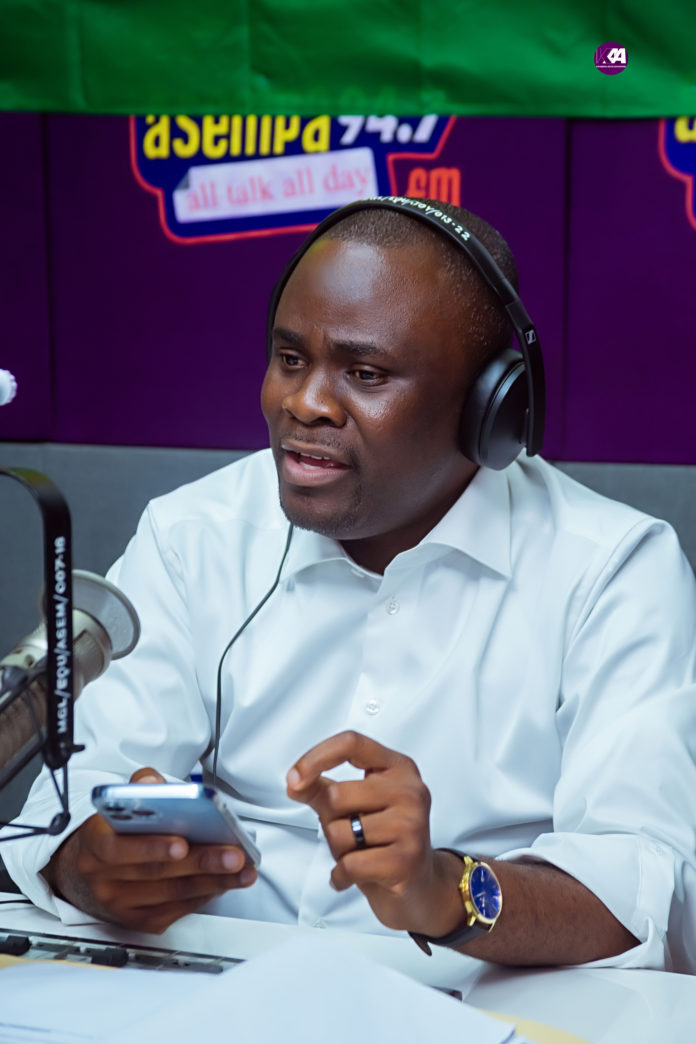 It was a Monday. A sunny Monday afternoon, on this day in 2018. The 5th day of February 2018.
That was the first day I walked into the studios of Asempa 94.7FM in Kokomlemle, Accra.
My mission was simple.
To host my very first edition of the very popular late afternoon political and current affairs talk show — EKOSIISEN.
What a responsibility that was. Stepping into the shoes of the legendary KABA? (God bless his soul).
Thank God, I was able to deliver and the rest they say is history.
Today marks exactly FIVE years since that remarkable day. Five years of learning. Five years of growing. Five years of impacting.
Many thanks to my Bosses at MGL, my colleagues and to #TeamEKOSIISEN for the immense support.
And to you my cherished listeners and friends on this app, I say, thank you. It's been an incredible journey.
Cheers to the next five years of impact.