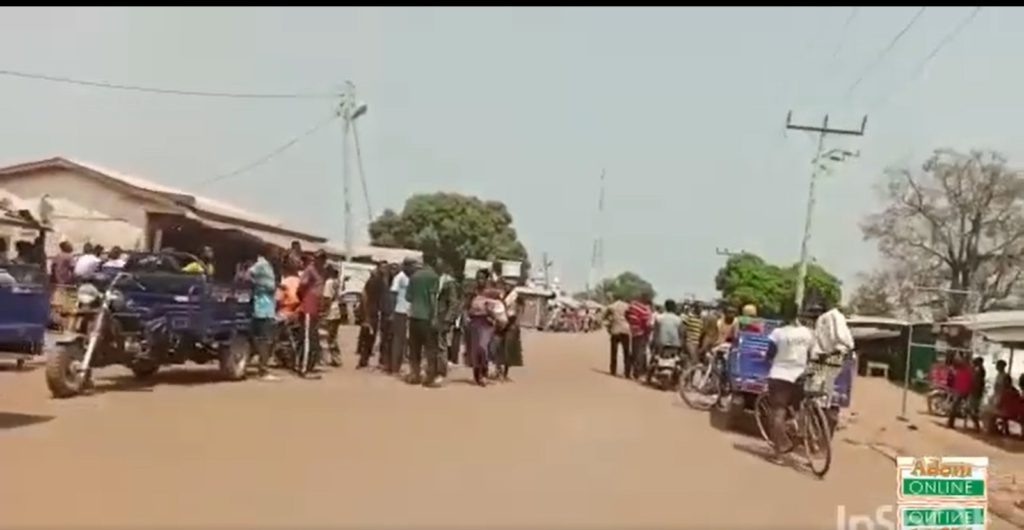 A 54-year-old farmer, Kwasi Ahoku, has been allegedly shot dead at Maamekrobo in the Kwahu Afram Plains South District of the Eastern Region.
The unfortunate incident occurred on Friday morning over a cattle suspected to have been shot dead by a farmer.
Speaking on the incident on Adom FM's Midday news, Kasiebo is Tasty, a resident alleged Mr Ahoku was shot by Special Weapons and Tactics (SWAT) personnel of the Ghana Police Service.
The SWAT, according to him, were being moved around the town by the cattle owner, a Fulani.
He said they [SWAT team] fired about 15 bullets to force the deceased out for interrogation over claims by a Fulani herdsman that a farmer gunned down his cattle.
He added the man was found dead in a pool of blood in his room after the shooting ceased and was picked into a black Tundra belonging to the SWAT team.
The body, he said, will be sent to Donkorkrom.
ALSO READ:
Kwahu Fulani menace: Mother, daughter raped five hours
Gov't sets-up cattle ranch in Afram Plains to deal with fulani menace
Some irate residents have also mounted a barrier on the outskirts of the town to prevent Fulani herdsmen from entering.
In a reprisal attack, a shop belonging to the Fulani has also been set ablaze.
Meanwhile, the District Security Council (DISEC) is in a meeting with the District Police Command with the matter also under investigation.