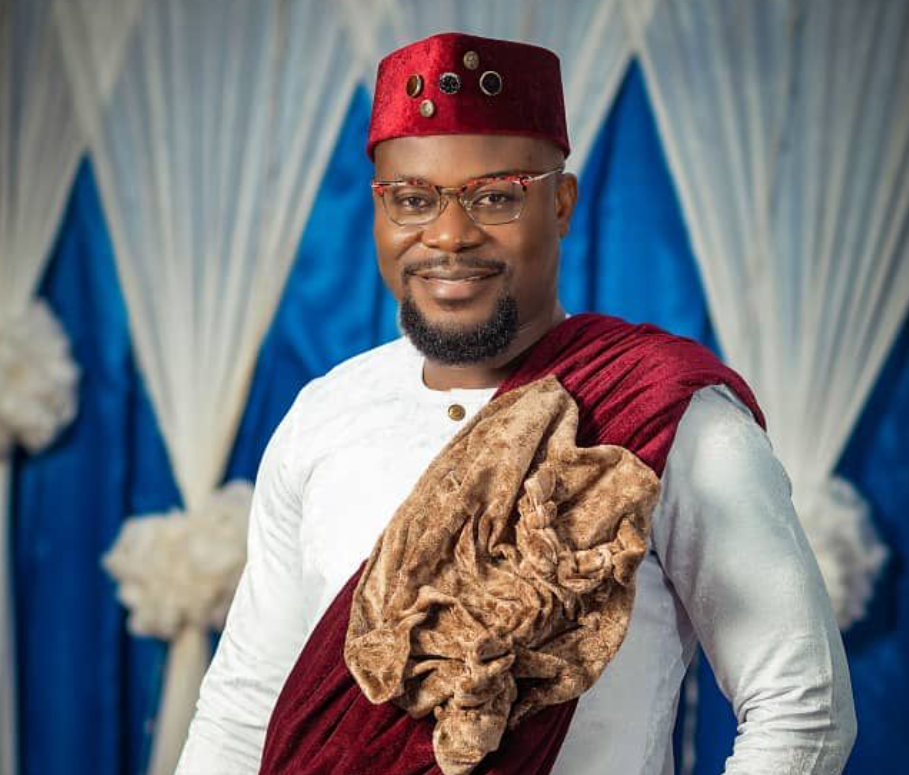 Ghanaian musician Prophet Joseph Atarah, popularly known as The Singing Prophet, started 2023 on a positive note with the release of  'Adom Nyame.'
Though the General Overseer of Believers Grace Ministry International did not have smooth vocals, and never thought of ever singing, a prophecy in 2010 concerning his music ministry has manifested in his life.
Born and bred in Koforidua in the Eastern Region, the founder of Believers' Grace Ministry International started learning how to play the trumpet in 1997 when he joined the Armed Force Band known as Pink Five as a drummer.
Interestingly, there was a prophecy about him that playing instruments was not his path, "I was told prophetic ministry was rather my calling."
For this reason, he resigned from the band when he heard the voice of God in 2006 and joined his brother at Adentan in Accra, to follow his prophetic call.
In the latter part of 2008, he started a fellowship, which grew in numbers. 
Prophet Atarah, who is also the host of Grace Hour, an online midnight prayers service, further revealed that in 2010, "someone prophesied to me that I was going to have a singing ministry as part of my prophetic ministry."
According to him, at first, he misunderstood it as having a music band, because he was an instrumentalist although he did not have a singing voice.
Later, the gift of singing manifested in the life of Prophet Atarah, which led him to compose a lot of songs during church service, including his new single 'Woye Odo' released in 2022.
This song interestingly won him five awards at the Ghana National Gospel Music Awards, where he won Best Collaboration of the Year with Woye Odo.
For his quality works, Prophet Atarah won Best Video, Song of the Year and Artiste of the Year at the Emerging Ghana Music Awards (EGMA).
Additionally, he won Gospel Artiste of the Year at Emerging Music Awards (EMA).
MORE: