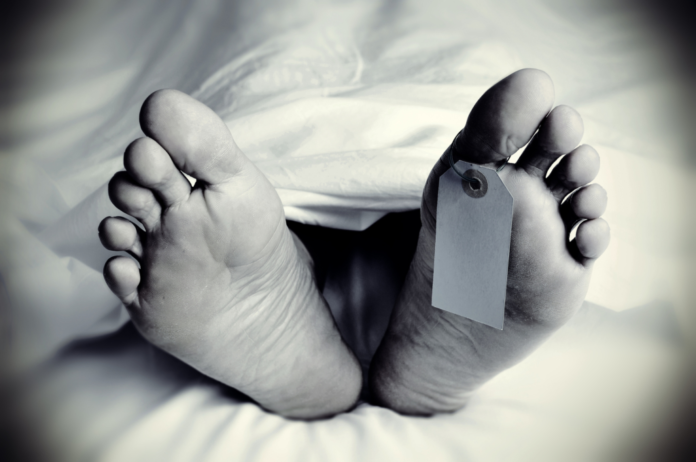 A popular dad of two known throughout one town as a "gentle giant" tragically died suddenly only one month after marrying his partner.
Michael James Leicester, from Warrington, Cheshire, was just 37 when he suddenly passed away on January 20.
'Mike' to his friends, he only recently married his partner of eight years Amy Leicester and his friends describe him as the "number one handyman in Warrington."
The handyman "lived" for his two sons Riley, 11, and Alfie 10, and used to joke with them that he was famous as his work meant that he "knew everybody."
Amy said: "Mike was a hard-working gentle soul who did everything to provide for his two boys. He would do anything to help anyone if he could. He ran his own handyman business for the last four years which was a huge success and he was so proud.
"Mike's biggest passion in life after being a family man was rugby, he played from being young starting at Grappenhall Griffins, eventually settling at his home Woolston Rovers.
"He did have to stop playing due to an injury, but would get his boots out every so often for charity matches [and] then not be able to walk for a week.
The heartbroken family told the Liverpool Echo that they had been touched by the outpouring of support for them as a community of people rallied behind them following the tragic news.
Amy added: "The whole family are just completely heartbroken but the support from friends, family and the whole community has helped just seeing how loved he truly was."
Mum Lynn Leicester said her son will leave a "fantastic legacy" as he leaves behind a family that meant the "absolute world to him."
Lynn said: "He will be very sadly missed by me and his stepdad, Derek, of whom he thought the world of. His beloved sister Claire and brother Thomas, will stand together and make their big brother proud.
"The world will surely be a sadder place without him."
At the time of writing, £7,670 has been raised for the family as "both Amy and Mike are self-employed, therefore will not receive bereavement pay."
Close friend Richard Potts, added: "I knew Mike through rugby and work. Even though he's a little older than me he took me under his wing and did loads together.
"He did anything I ever asked of him, helped when I was down, skint, needed work, or just a pint – that would turn into several. Absolute beast of a bloke, one of my best friends and he is a fabulous father, hubby and did everything for his family and friends."