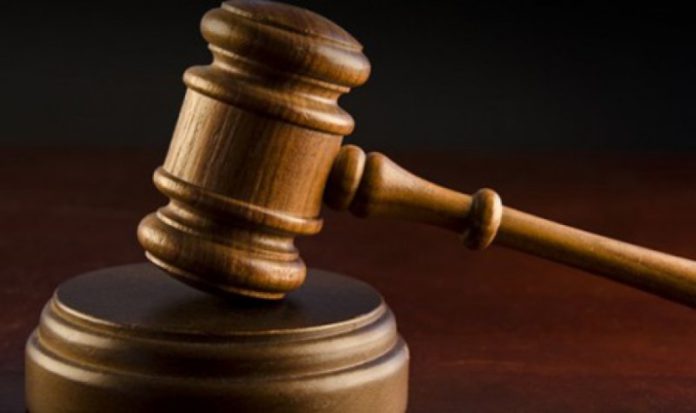 An elementary school teacher in Homestead, US was charged Wednesday with having sex with one of his students.
The relationship, police said now the 13-year-old victim told them, was "romantic" after referring to him as her "boyfriend."
Davis Augustine Hodge Jr., 30, is facing four counts of using his authority to have sex with a child. Investigators say Hodge used his position as a sponsor of the school's chess club to lure the then-12-year-old into his classroom at the West Homestead K-8 Center after school on Fridays, where they engaged in sexual contact at least four times.
He asked the child, referred to in court records as A.A., "to tell her parents she was staying after school for tutoring." Police say Hodges and the child had sex three times in November and again in January. The teen told police that Hodge told her he was her boyfriend.
Hodge's assigned Miami-Dade public defender Anna Nicole-Cooke hadn't returned a phone call by mid-afternoon Thursday.
Hodge remained jailed at the Turner Guilford Knight Correctional Center Thursday afternoon and was denied bond at his initial court hearing that morning.
A Miami-Dade Public Schools district spokesperson said as soon as the school learned of Hodge's alleged misdeeds, he was removed from the school and that termination proceedings have started.
"After a thorough investigation by the Miami-Dade Schools Police Department, the individual was subsequently arrested," the spokesperson said Thursday.
Miami-Dade Public Schools has had its share of teacher's misconduct in recent years. The alleged abuse of authority in the Hodge case is strikingly similar to the recent prosecution of former Palmetto Senior High School creative writing teacher Jason Meyers, who was found guilty last week of three counts of statutory rape.
Meyers, 47, flattered a teen and used his position of authority to lure her into his classroom on the pretense of improving her ability to write poetry and pass an advanced placement class.
And in 2020, Wendell Alfredo "Kimo" Nibbs, a then-53-year-old former physical education teacher at Brownsville Middle School, was arrested after several of his former middle school students came forward.
Nine girls accused Nibbs of sexual assault and rape during his 15 years at the Miami-Dade public schools. He was eventually sentenced to eight years in prison and is listed as a sexual predator for the rest of his life.
As for Hodge, the child's parents went to the school at 1550 SW Sixth St., on Jan. 6, the last time police say the child and Hodge had sexual contact. Police said the child told them the two began communicating in October through direct messages on Instagram.
At first, police said, they spoke about school. The conversations then grew sexual with the child and Hodge eventually sending naked pictures of themselves to each other.
At first they touched each other through their clothing, said police. But that graduated to oral sex and intercourse. The child, police said, provided text messages corroborating her account of their interaction. Hodge, police said, waived his right to remain silent and confessed.